WELCOME!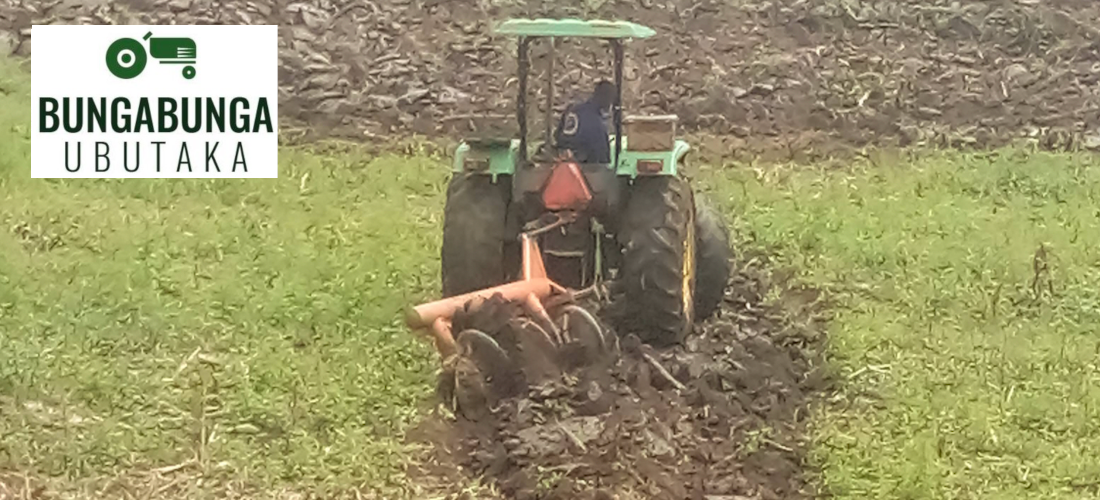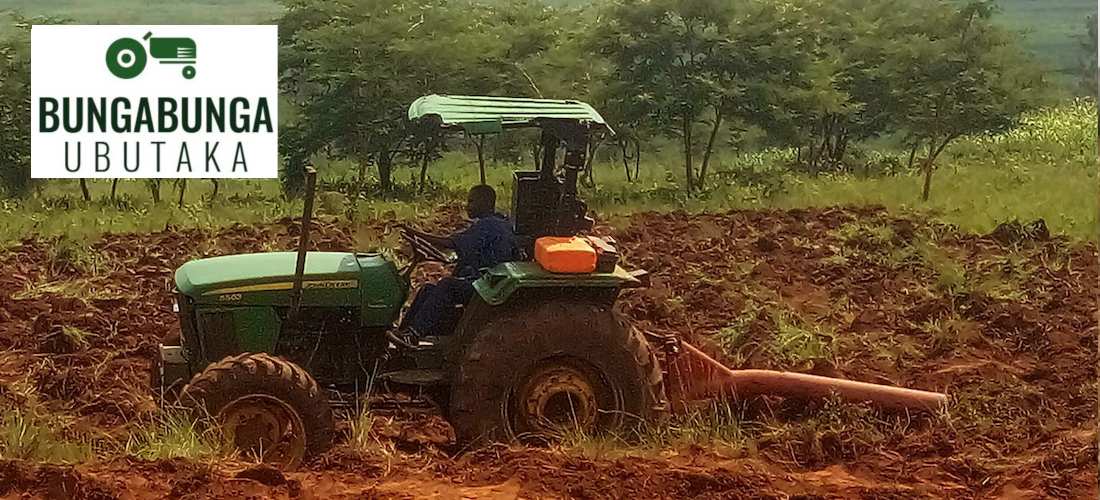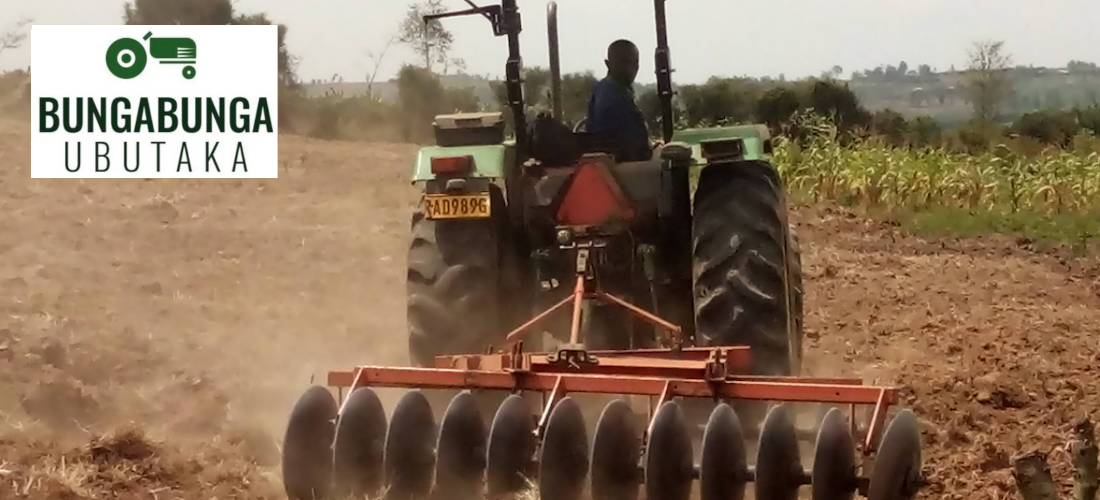 Ku bahinzi/For farmers
Bunga bunga ubutaka hamwe n'imashini nziza z'ubuhinzi muri Africa.
We see affordable, appropriate and scalable mechanization solutions as the key to rapidly scaling all kind of agricultural best practices. Long term, we hope to focus on mechanical processes that promote conservation and precision agriculture.
Prepare the soil with the best tractor service in East Africa.
Abo turibo/About us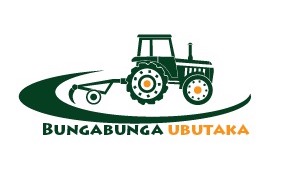 Bunga Bunga Ubutaka (Kinyarwanda for "care for the soil") is a social enterprise that hires out tractor services (ploughing, planting, liming, spraying, ripping, weeding, etc.).
We believe that affordable, appropriate farm mechanization is the key to accelerating the process of agricultural commercialization, which has the potential to lift millions out of poverty, allowing them to invest capital in farming and turn their attention from survival to profitability. Studies from around the world show that introducing basic mechanization to farming systems, raises not only crop yields, but farm profitability increases the efficiency of agricultural inputs.
Agricultural machinery in the developed world has taken off in the past few decades, enabling game changing practices such as the no-till revolution. Bunga Bunga Ubutaka aims to translate these technological advances into the context of small-scale farming in East/Central Africa. We are building not only a services platform, but developing a variety of tractor implements and tech systems we can offer to farmers at affordable prices with appropriate micro-financing that will allow them to maximize their profit and yield, even if they are farming on a very small scale.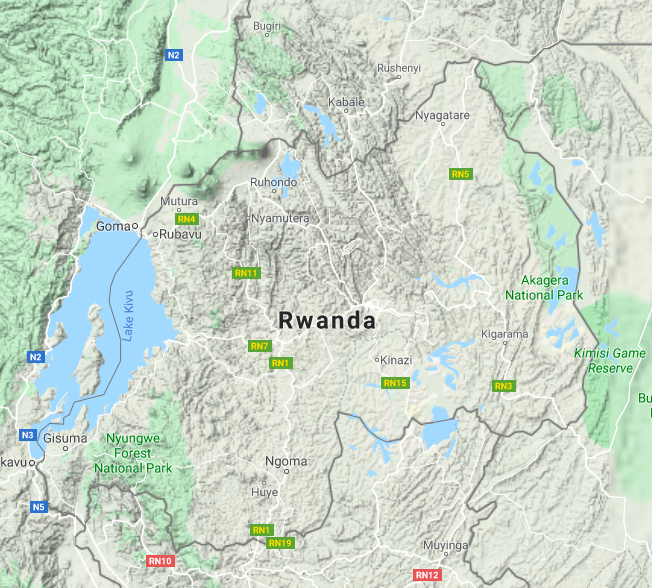 KG 147 St, Kigali, Rwanda
Phone: +250 787613343
Email: matt@ubutaka.co
Explore ways you can be part of the team!
Investor We are looking currently looking for pre-seed investors. We see early investors as "anchor investors" who offer not just capital, but mentorship, expertise, and service on our board. We want them to have meaningful, long-term stakes in the company. We are open to different forms of investment, equity, debt, etc. We are committed to providing each investor with a clear road map to making good on their investment. If you or someone in your network might be interested in investing, please contact me by email and we'll talk. I'll be happy to share some financial models and projections with you. By the standards of the corporate world, we're not looking to raise an enormous amount of money (about $150K in pre-seed). Even if you're only able to make a small investment, let's talk! Email: matt@ubutaka.co Phone: +250 787613343
Supporter
Do you, or others in our network, have some expertise in agriculture, micro-finance, marketing, or business management? Let's talk. I'm very new to the business aspect of things. It can be really helpful to have a phone conversation or email exchange with someone with more experience. With our current budget, we're not able to hire consultants at US-standard rates, but if you're interested in the company and able to offer some guidance, get in touch! You have a network of interesting people you know. Perhaps you know someone who is involved in agriculture, social impact investment or some other related field. Talk us up. Say "Hey, there's a startup company that's doing some interesting things in your field. I'll put you in touch with the founder."
Team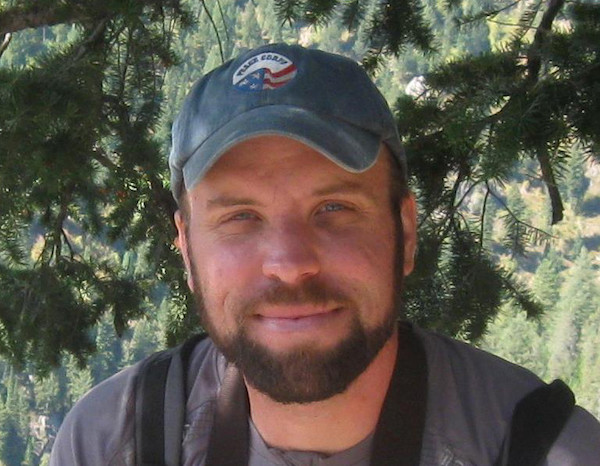 Managing Director: Matt Gates | matt@ubutaka.co | Phone: +250 787613343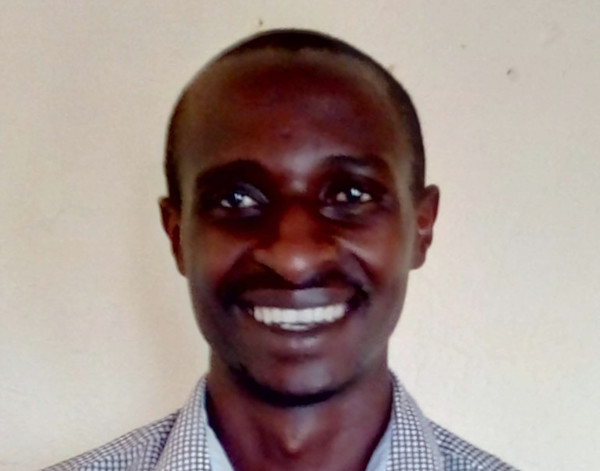 Sales Manager: Florien Habimana | florien@ubutaka.co | Phone: +250 788615811
Tractor Operator: Nshimiyimana Froudard
Tractor Operator: Mpangaza Magnifique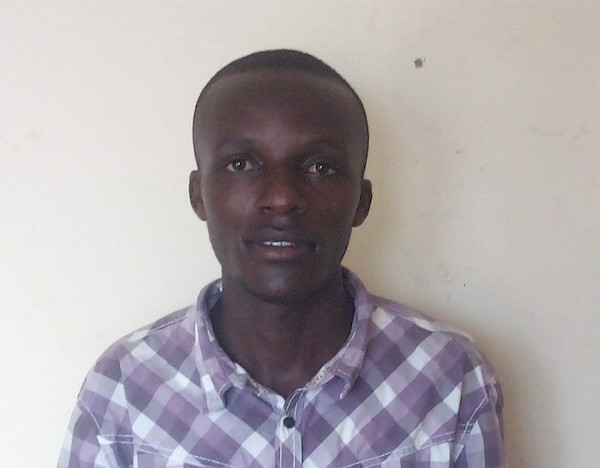 Tractor Operator: Ngiramuhigirwa Steven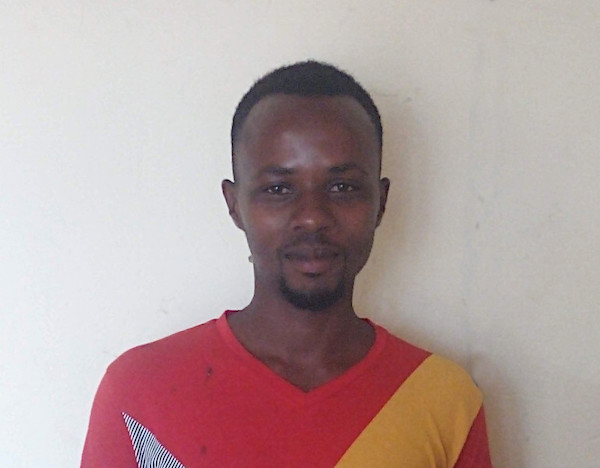 Tractor Operator: Kalisa Fiston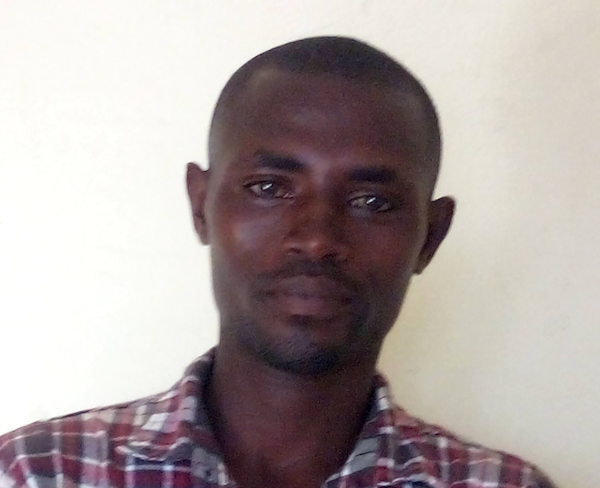 Tractor Operator: Janvier Burora
Tractor Operator: Nsanzimana Jean Nepo
We appreciate your donation!
Please contact Matt Gates at matt@ubutaka.co if you would like to donate. Thanks!